TRL-6
The technology of composite soldering in a vacuum is intended for the correction of casting defects and the restoration after work of products made of heat-resistant alloys based on nickel, which are used in the fields of gas turbine construction, energy, chemical, aviation industry, etc.
Market and economic attractiveness
Increased productivity and efficiency of production, reduction of the cost of products while achieving increased quality characteristics and reliability of products made of steels of various structural classes and special alloys
The main advantages (strengths) of the development
The technological parameters of the process of diffusion welding with thermocycling of stainless steel and electrical iron are determined
The regularities of the effect of compression pressure, temperature, diffusion welding time, thermocycling temperatures , the number of thermocycles, geometric dimensions and shape of the workpieces being joined on the quality characteristics of the products have been established.
The results of mechanical tests show that the destruction of diffusion -welded joints obtained by the proposed technology occurs on the less durable main material – electrotechnical iron, welds are characterized by high plasticity
Main characteristics
Diffusion welding technology with thermocycling ensures the simultaneous connection of 5 parts (a larger number is possible) of the aircraft electro – pneumo -hydraulic valve body made of steels of different structural classes (other materials are possible)
Thermocycling in the specified temperature range provides effective activation of the joint surfaces over the entire contact area, promotes the controlled development of diffusion processes in the zone of weld formation, which allows to obtain products with high characteristics of strength and reliability of joints with a minimum level of general deformations of nodes, to which strict requirements regarding geometric dimensions are put forward
Implementation of the proposed technology does not require the use of additive materials
The technology of diffusion welding with thermal cycling of stainless steel and electrical iron was created
regularities of influence of process parameters and conditions of implementation of diffusion welding are established
thermocycling temperatures , the number of thermocycles, the recommended geometric dimensions and the shape of the edges of the workpieces are determined
The characteristics of strength and plasticity of the obtained diffusion -welded joints exceed the characteristics of existing products
Additive materials are not required.
Ready state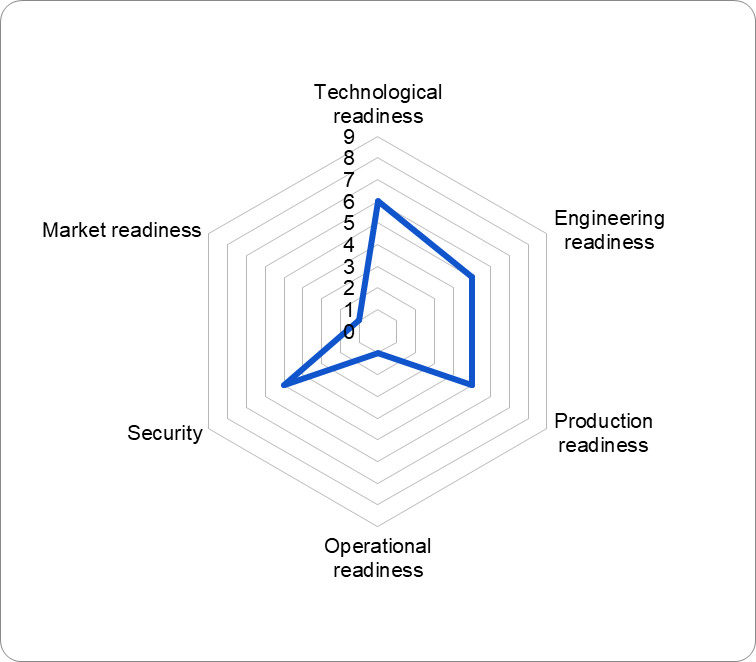 Fully functional sample tested
Modes of experimental production have been implemented
Production in real conditions has been carried out
Schemes of basic business processes are defined
The benefits of the product are clarified
The evaluation of usefulness has been carried out
Information about developers
What is needed to promote development
Customers